Regular price
$4,490.00 USD
Regular price
Sale price
$4,490.00 USD
Unit price
per
Sale
Sold out
Bummer.  This piece is no longer available.  :(
Don't miss the rest of our opal jewelry, here.
Check out the original listing below.
Meet Javier,

A Substantially Built Men's Fire Opal Solitaire Ring
The Stone: Mexican Crystal Fire Opal, solid
origin: Guadalajara, Mexico
carat weight: 12.66cts
brightness of color: 4 of 5
measurements: 16.07mm x  12.41mm x 6.18mm
oval cabochon cut
The Setting: Custom Bezel Set Men's Solitaire Euro Shank Ring
14kt yellow gold, solid
North-South stone orientation
default size: 9.75
gram weight: 20.81 grams
top of ring width: 19.62mm
bottom of shank width: 6.6mm
proudly Made in USA
More About Javier:
In-house original design handmade from hand-mixed gold and a hand-cut opal in our Anaheim, California studio.  Warm orange with holographic green, red, and yellow fire.  Undertones of purple can be seen.  The piece was made with a squared Euro shank to minimize spinning on the wearer's finger.
View full details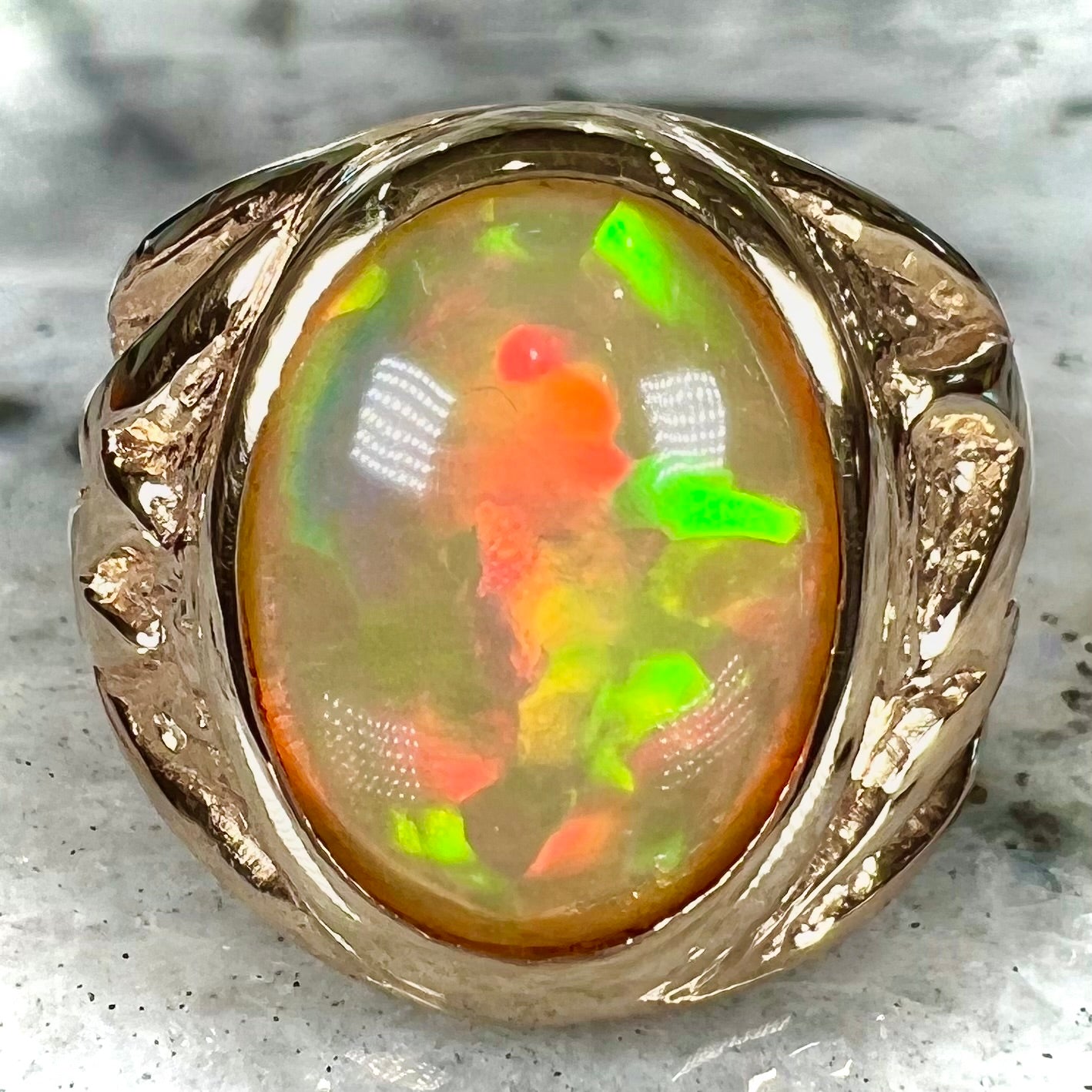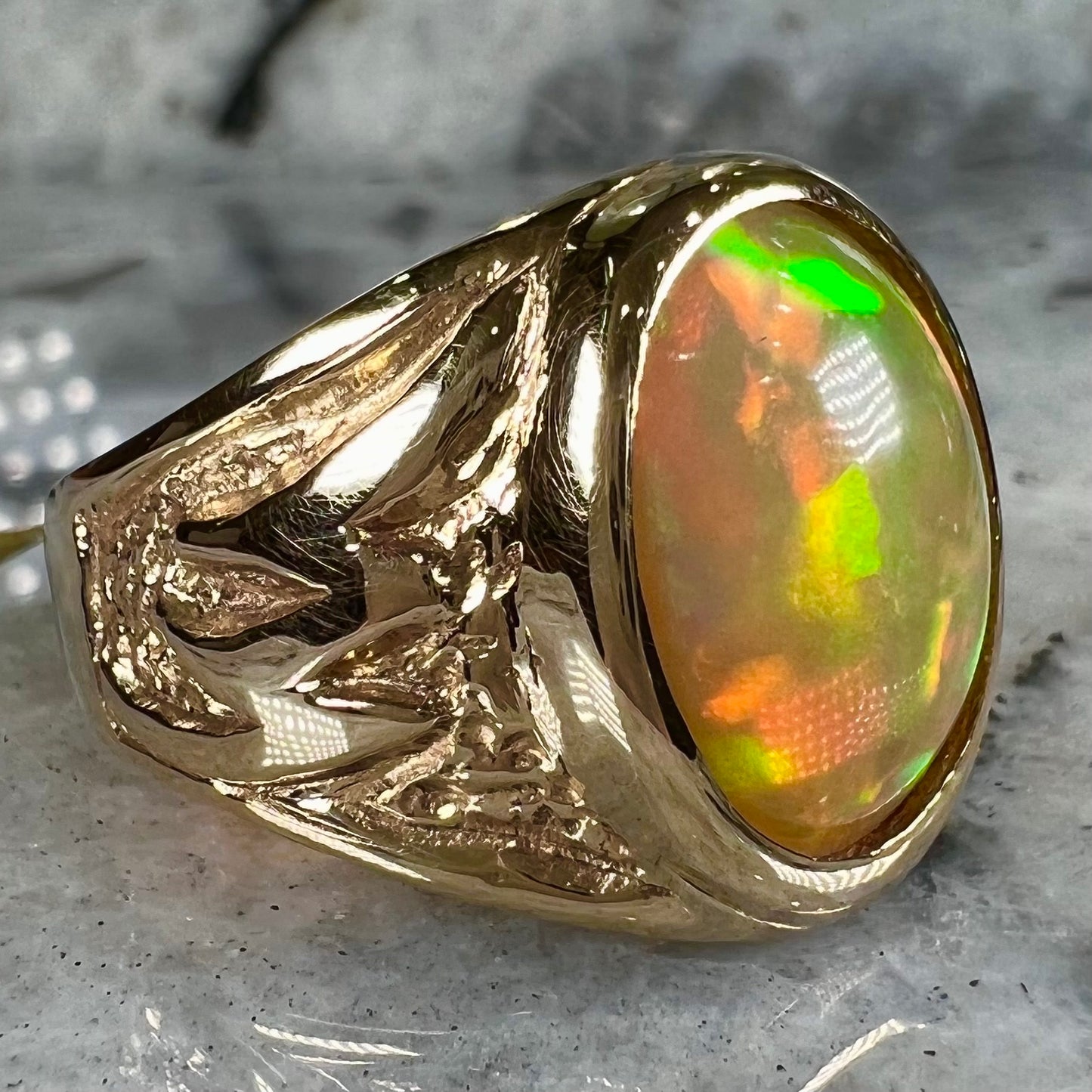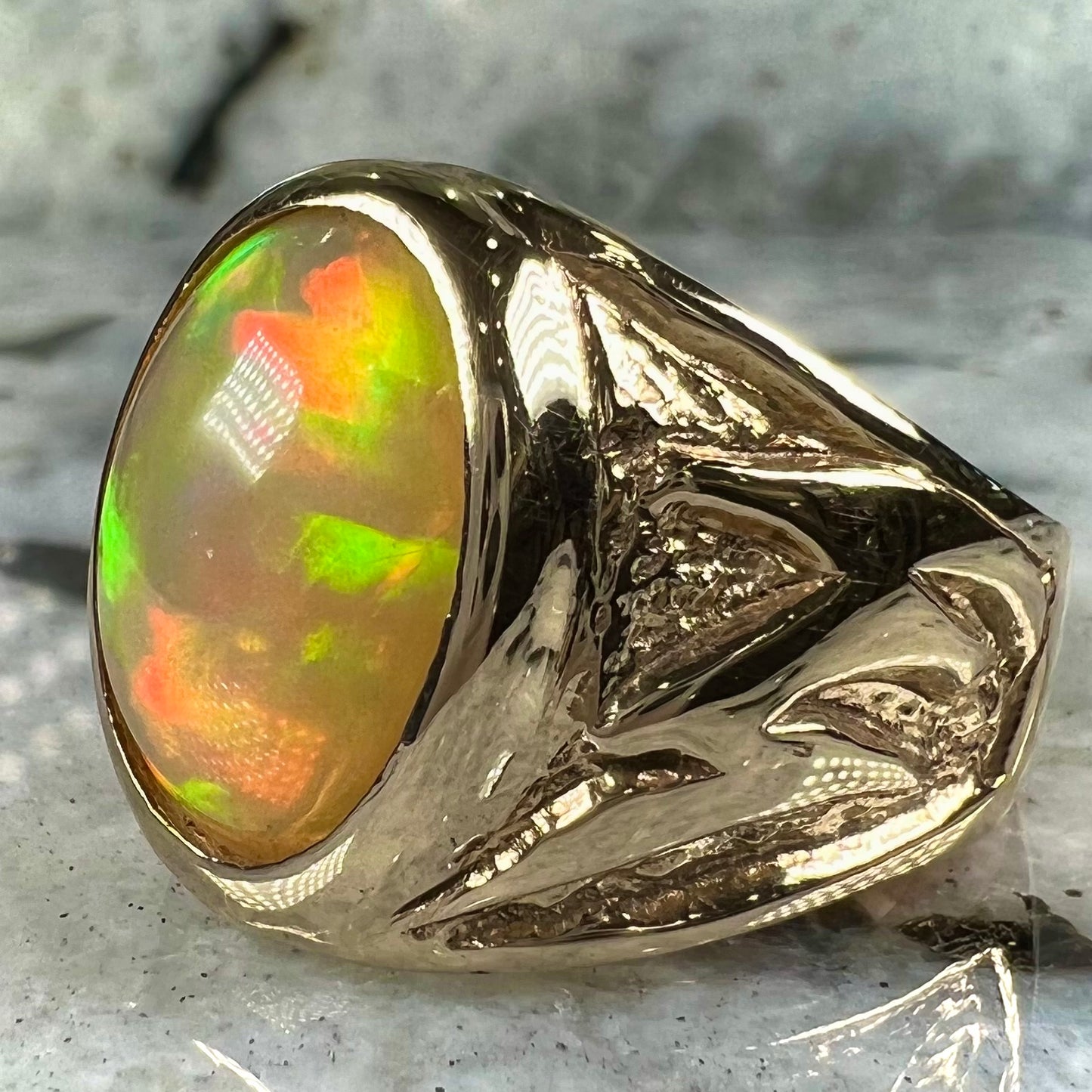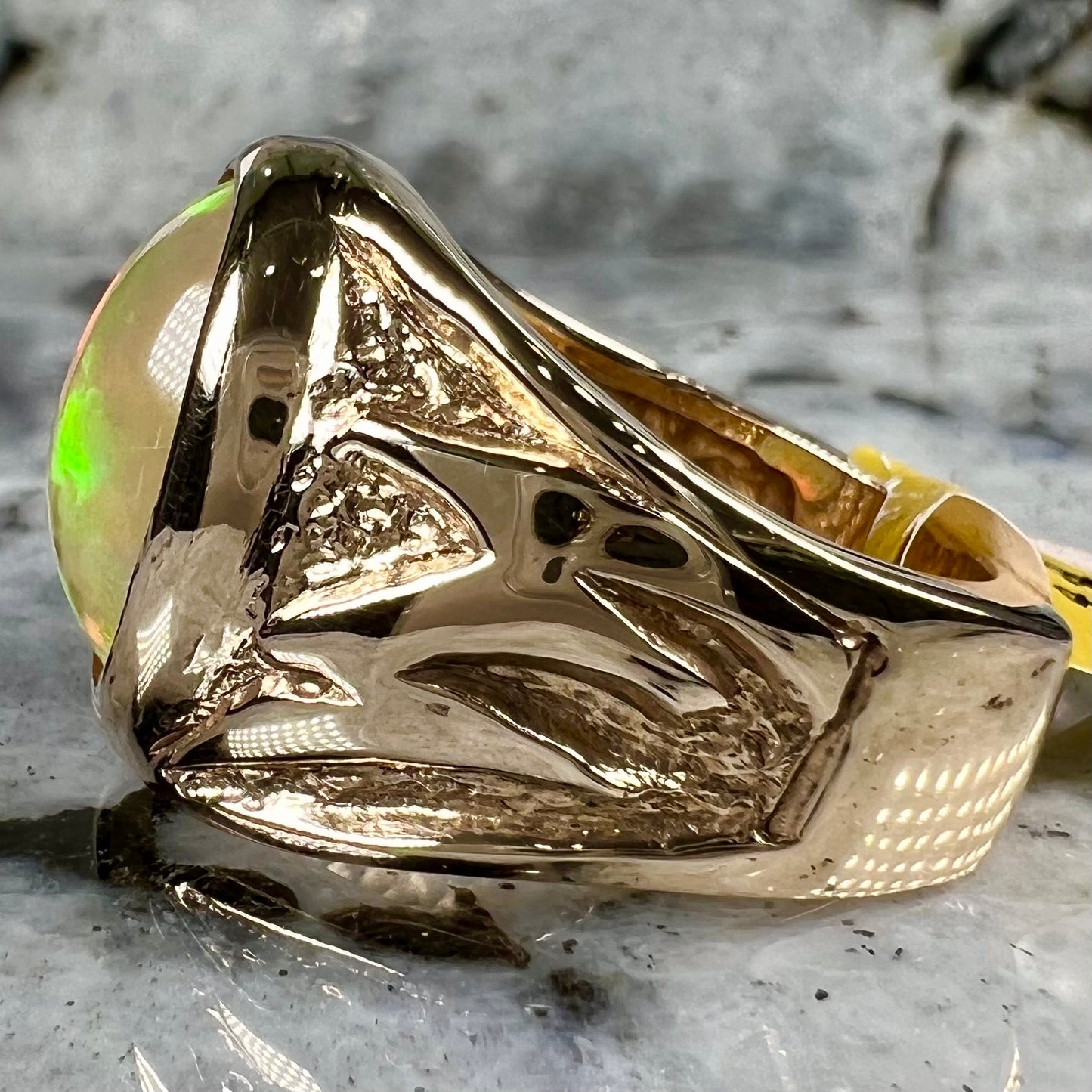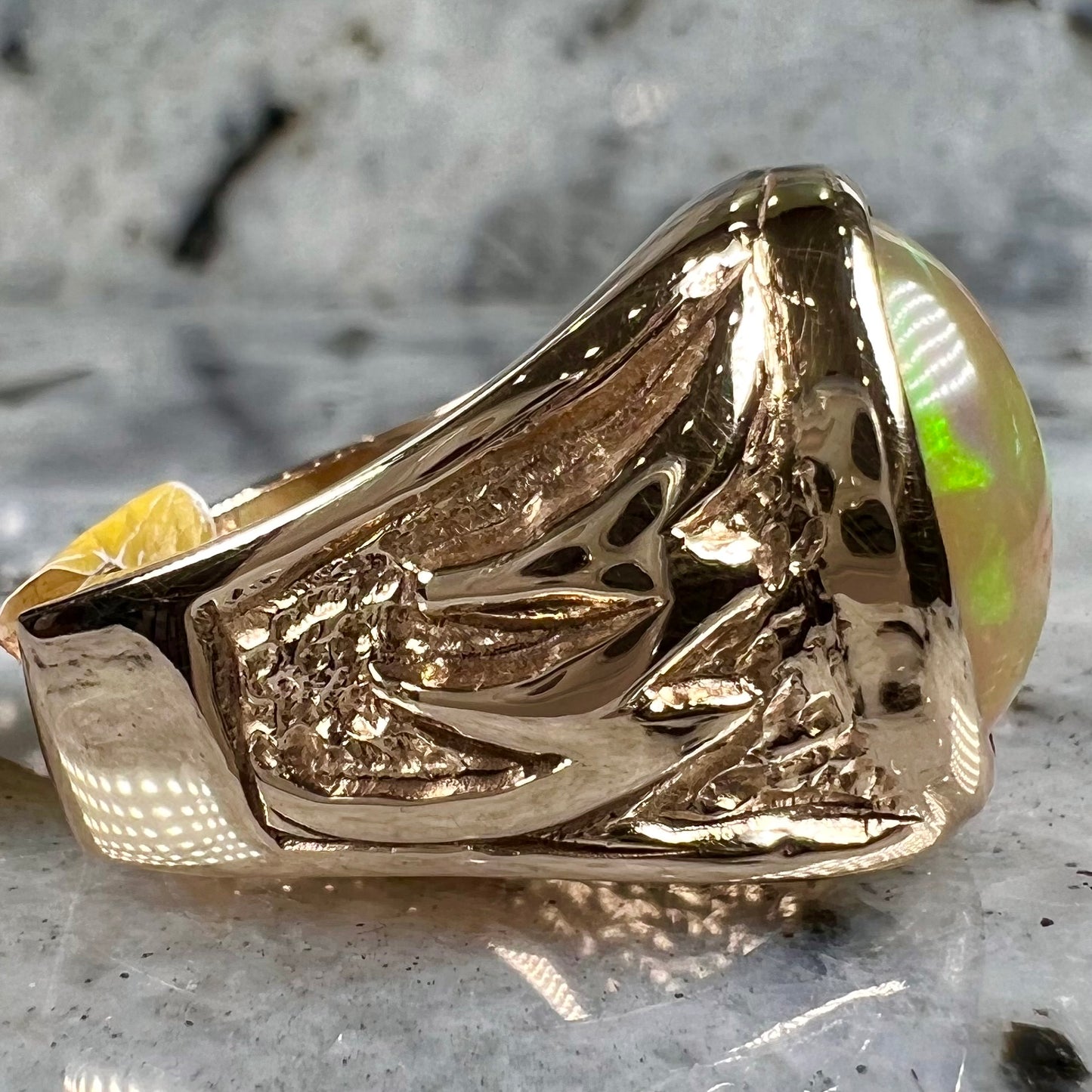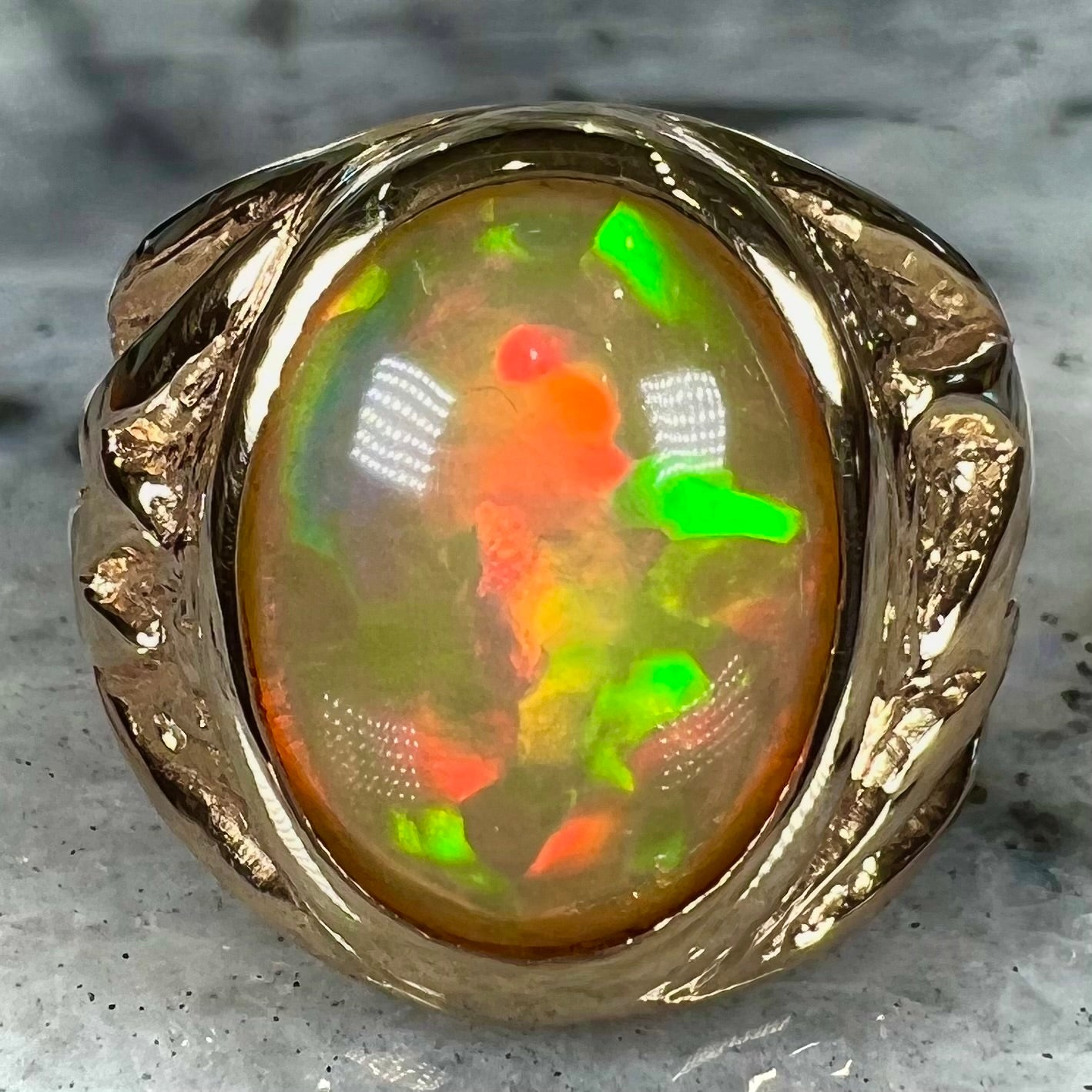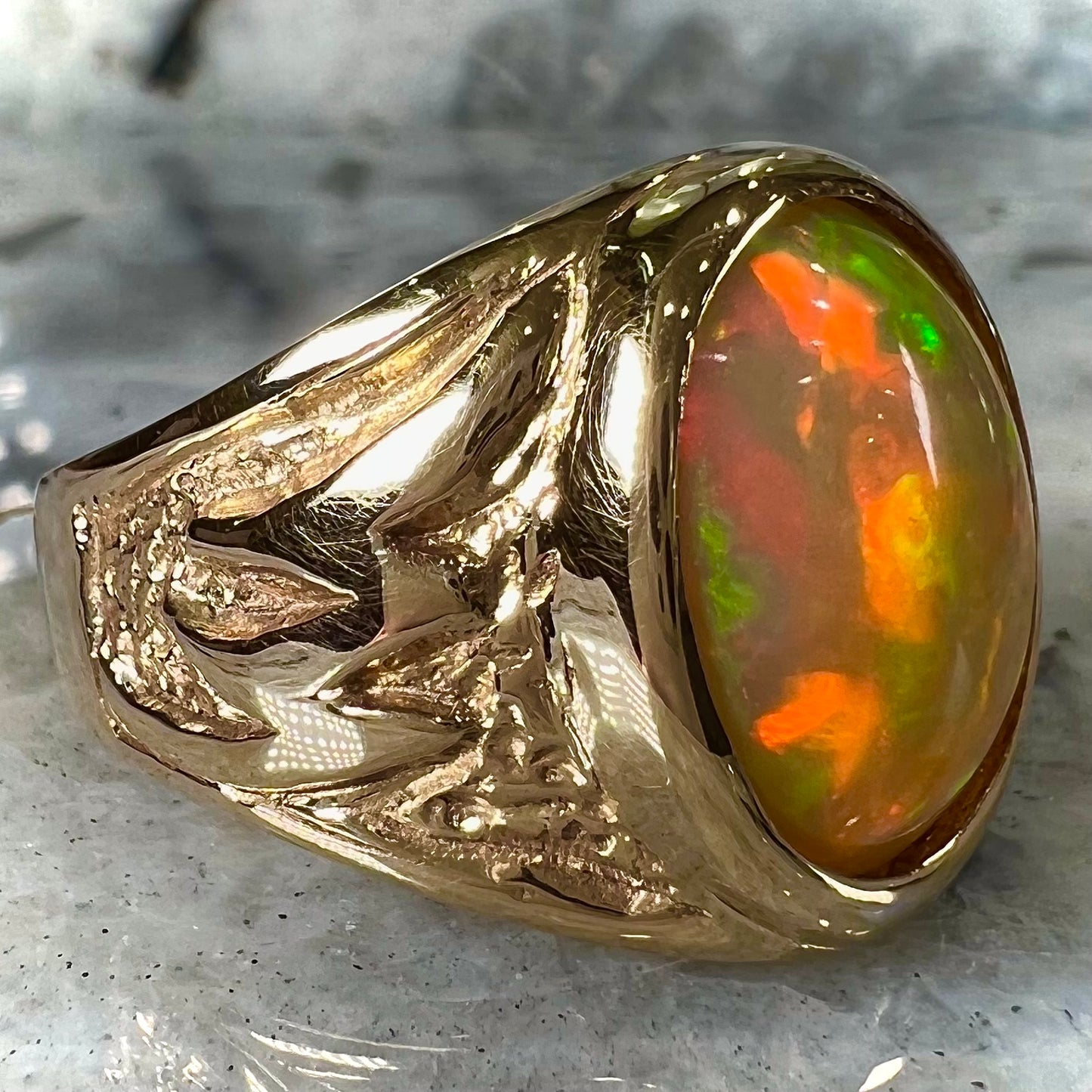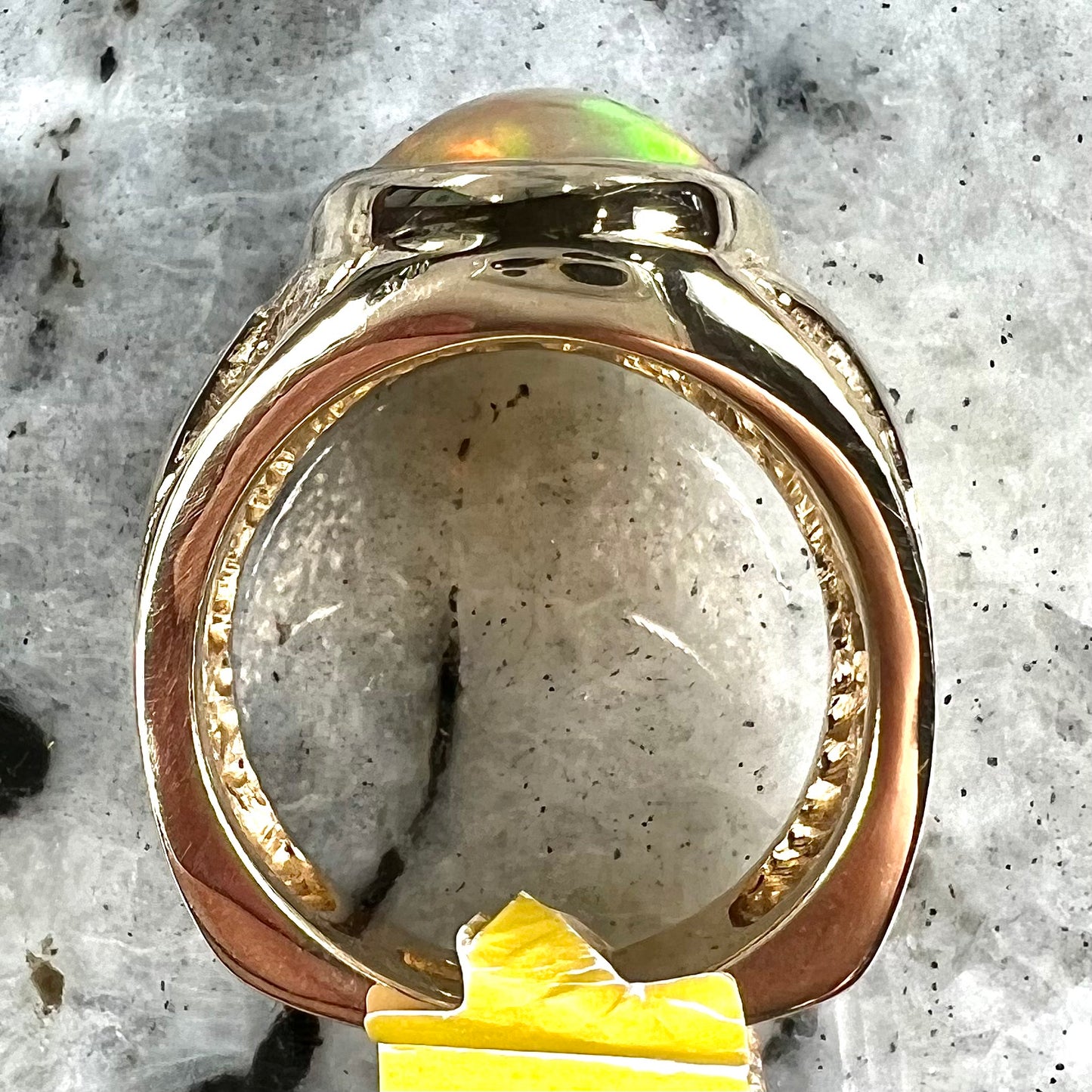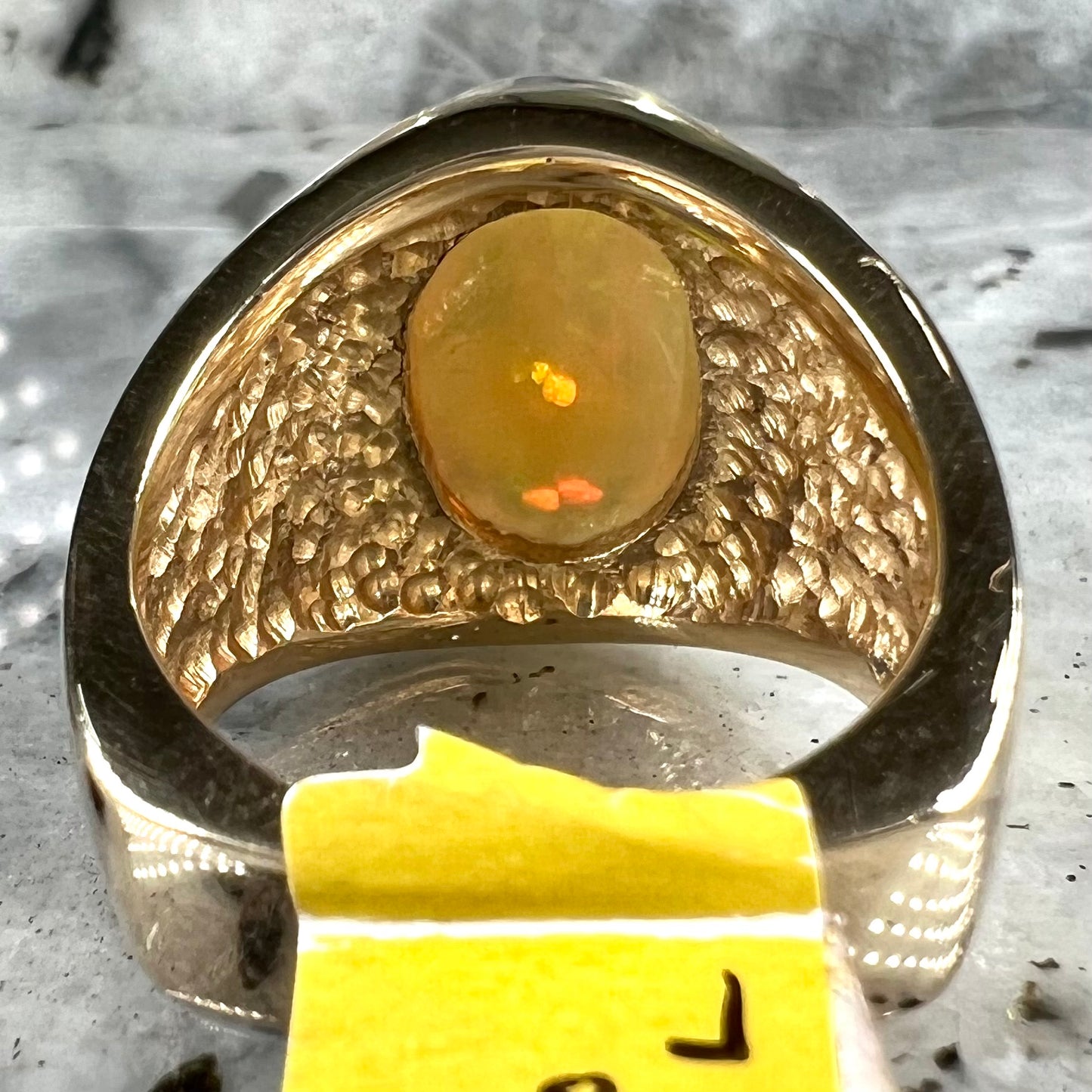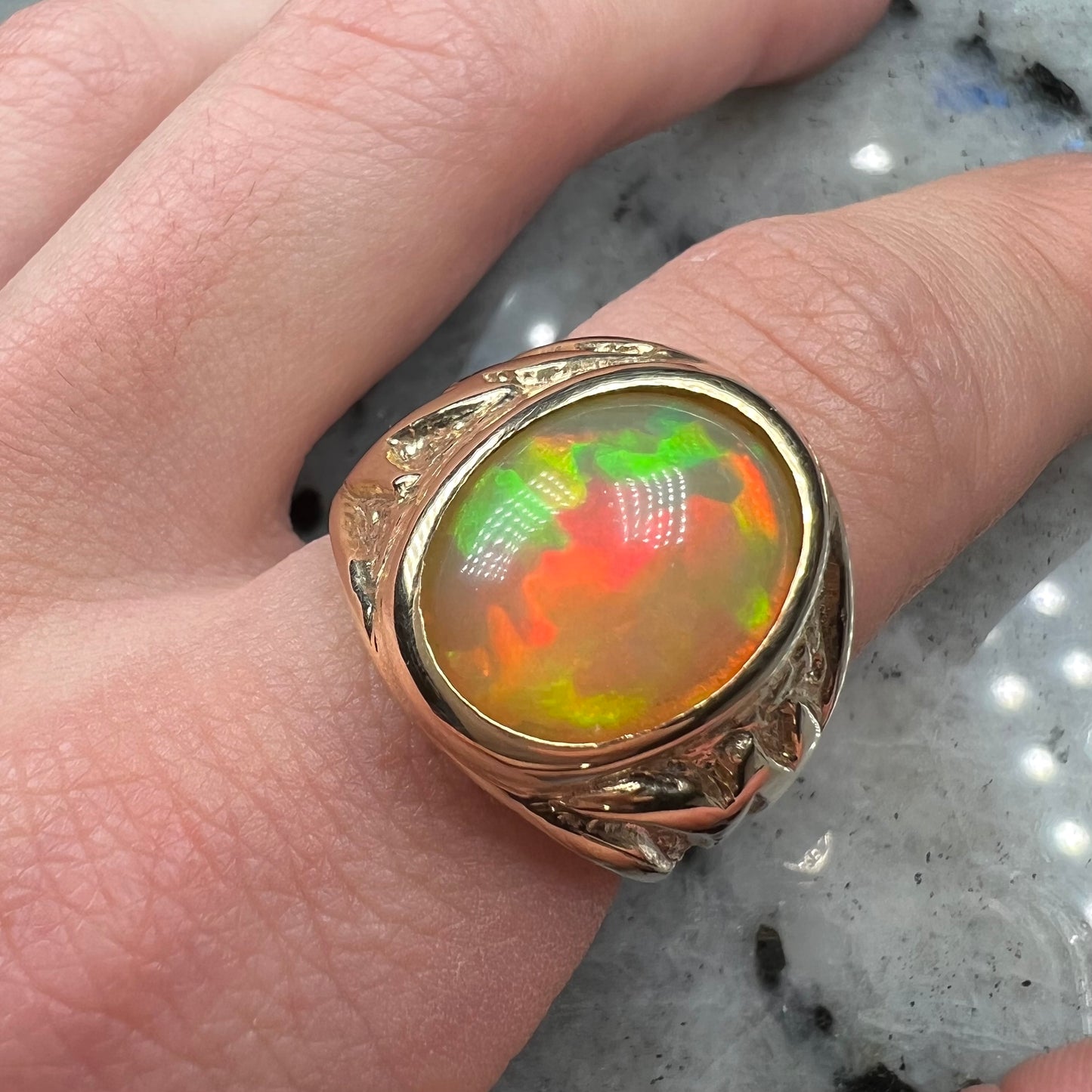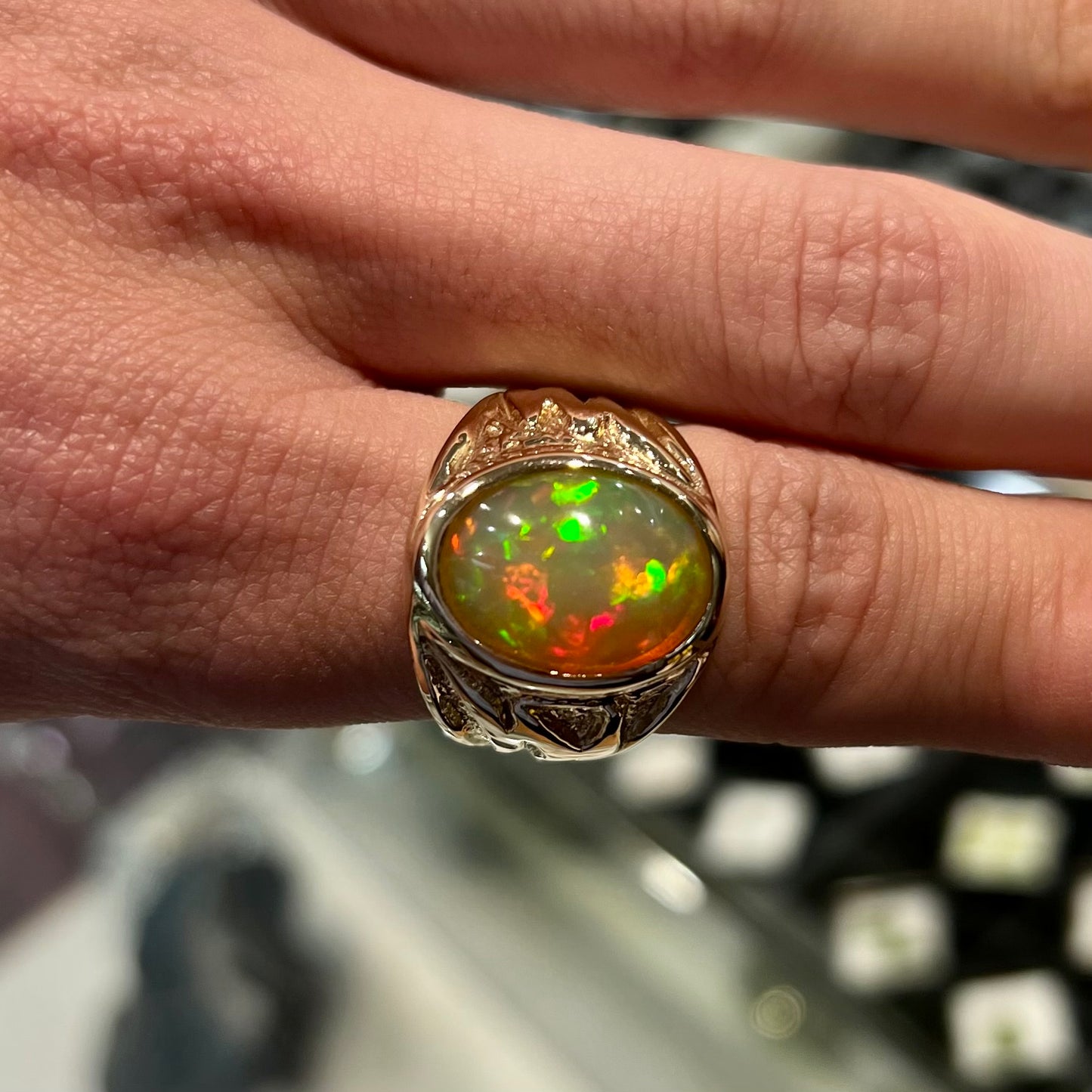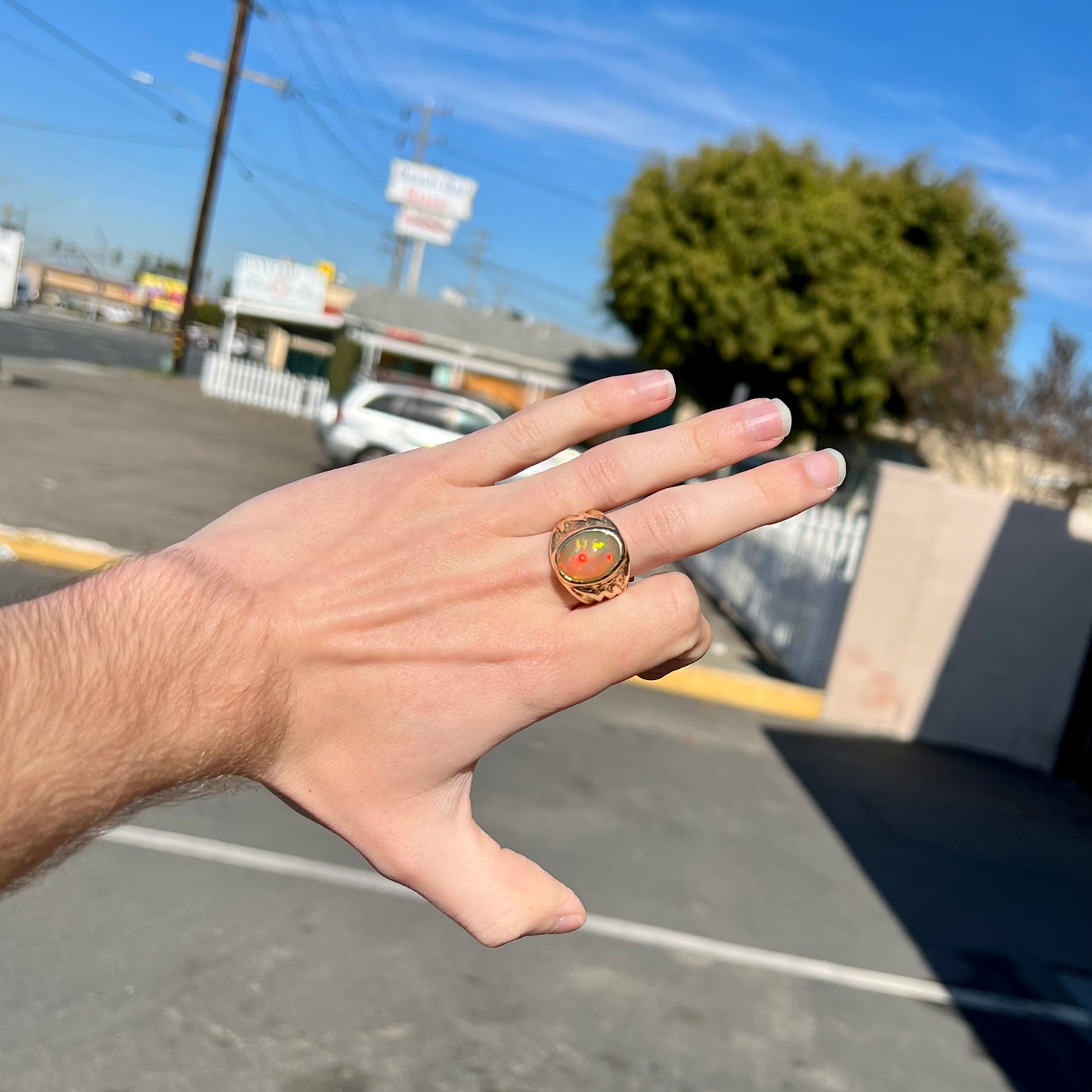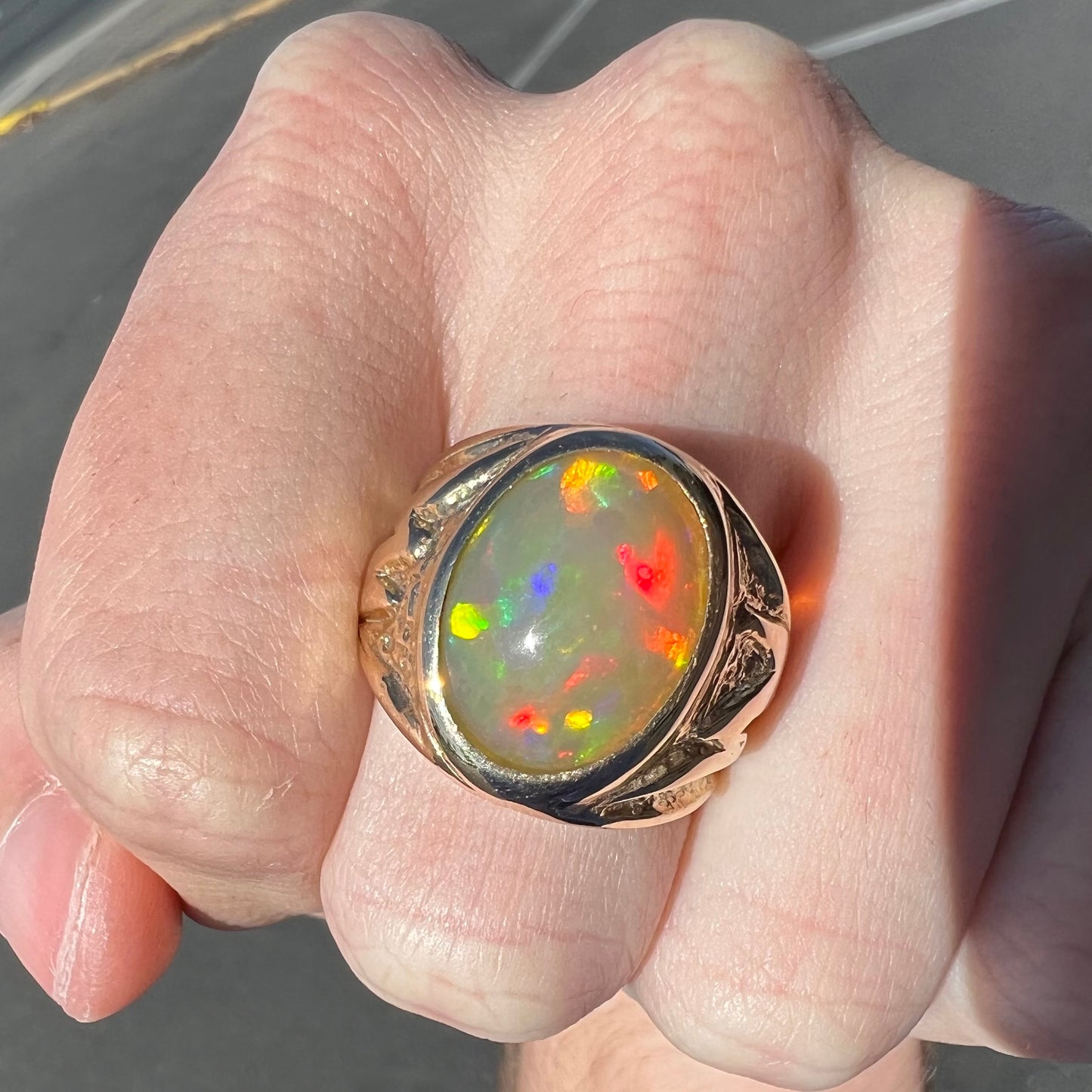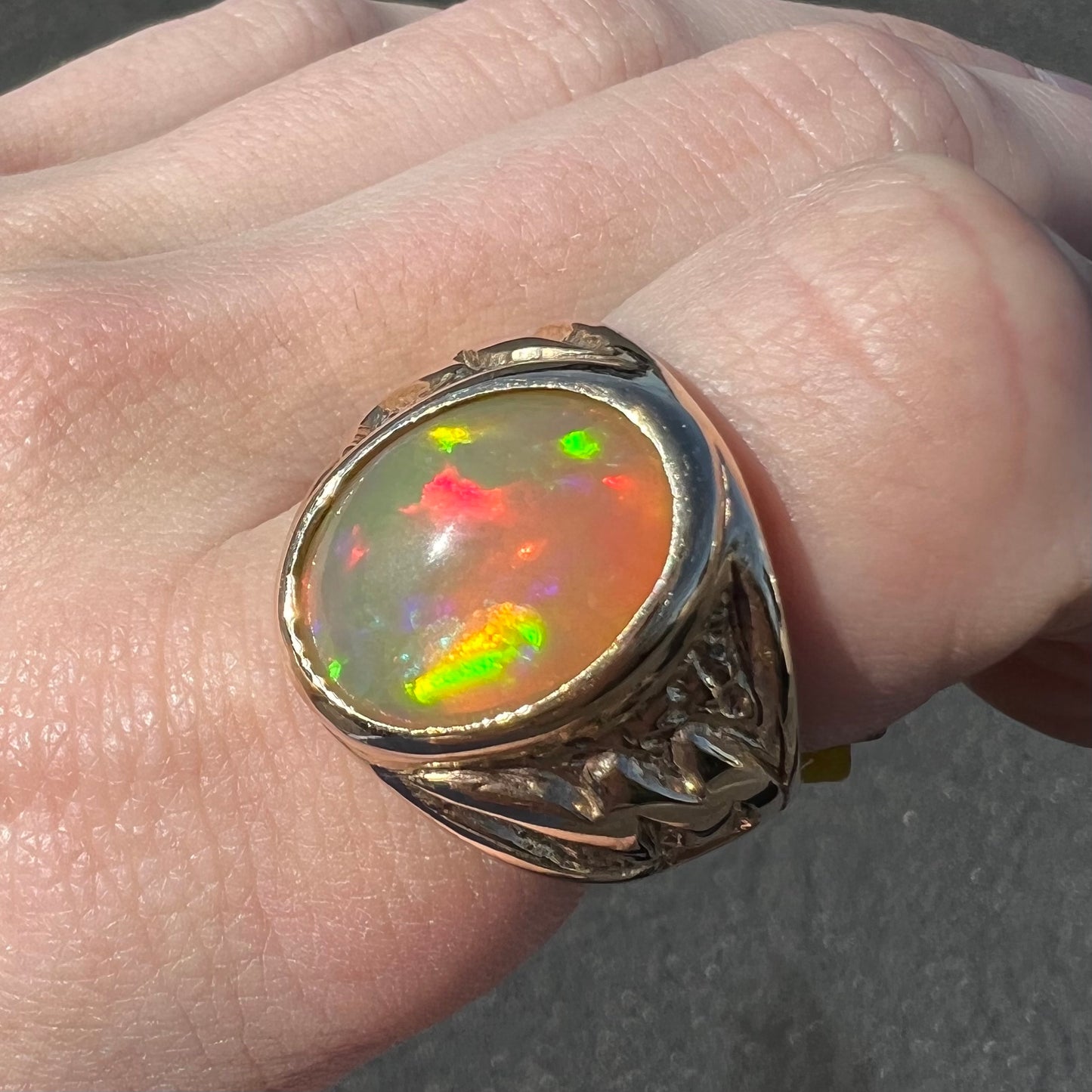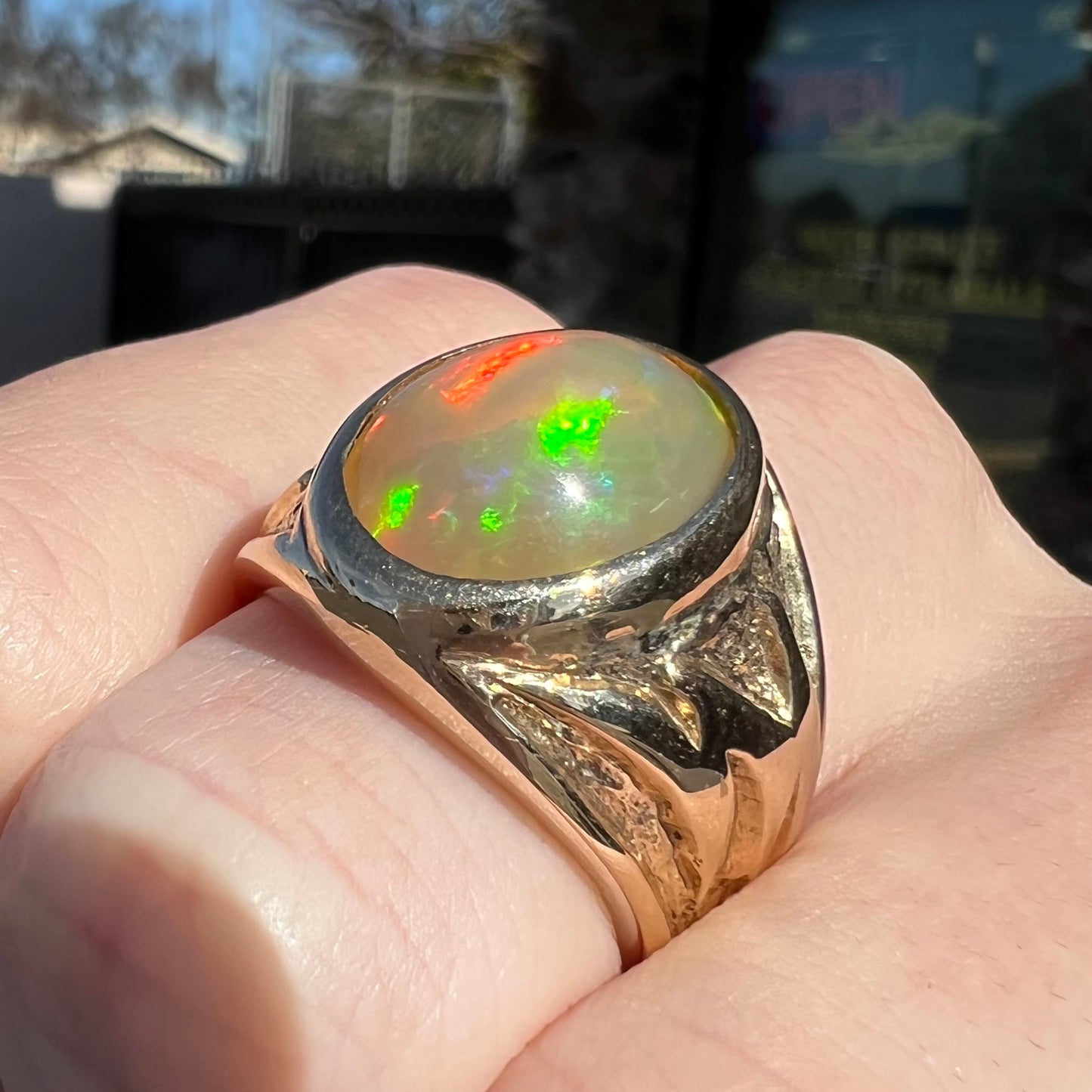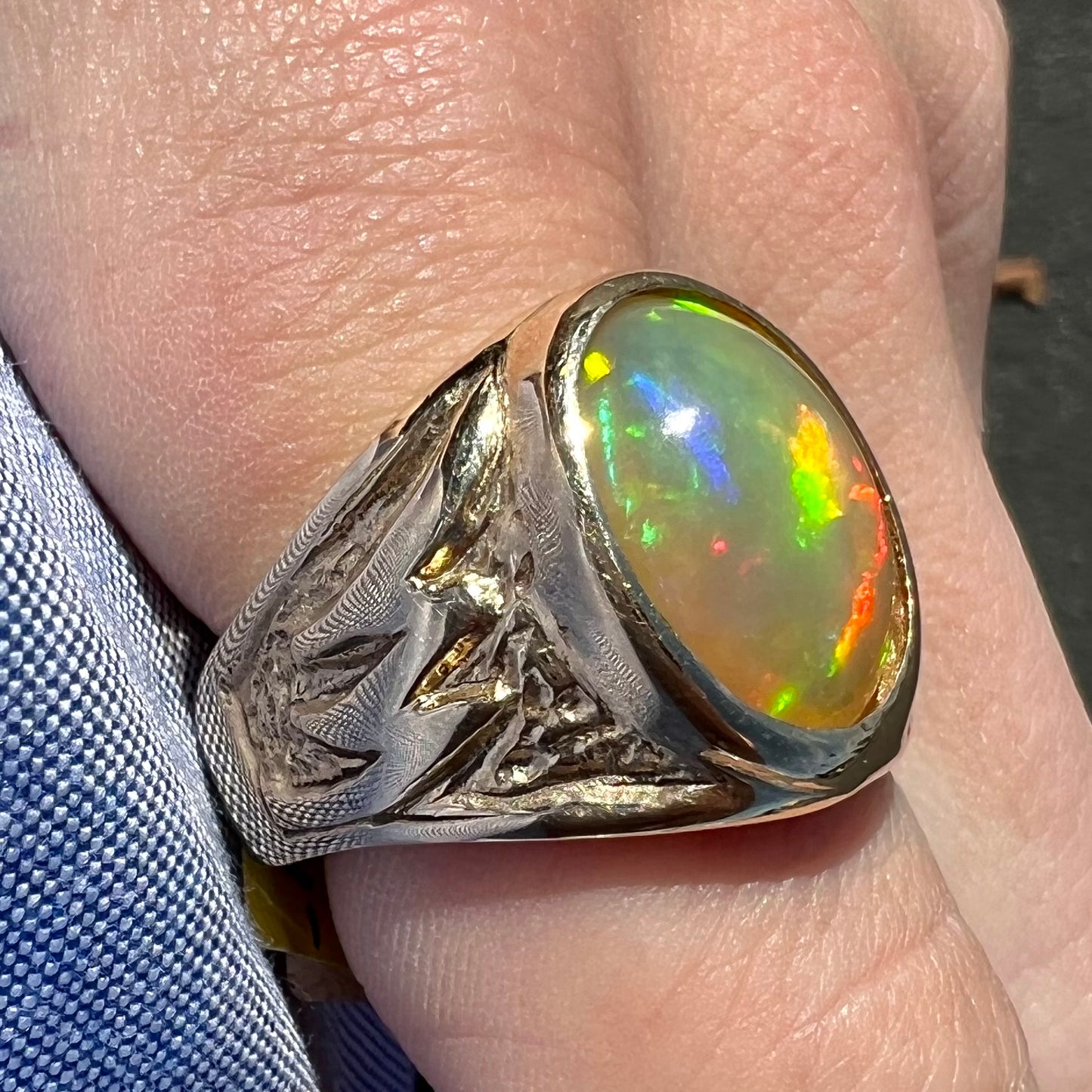 Collapsible content
About Opal

While many believe opal to come only in a traditional white hue, this common misconception cannot be more inaccurate.  With over 200 varieties of natural opal discovered so far, the historically referred "Queen of Gems" can come in a wide variety of colors- before the stone's famous "play of color" rainbow effect is even taken into consideration.  Over 90% of the world's opal is produced in Australia with other well-known deposits located in Mexico, Ethiopia, Brazil, and the United States.

Chemically, opal is an integrated combination of water and silica.  Water content in opal can range from 3% to 21% by weight, with average jewelry material ranging between 6% and 10%.  Because of this, it is advised to store your opal jewelry with care; safes and bank vaults can be notoriously dry.  We suggest storing opal in an airtight container along with a piece of water-moistened cotton when dry storage conditions are anticipated.  Some varieties are more resilient to harsh conditions than others.  It is safe to clean solid opal jewelry with warm water, mild soap, and a soft-bristled toothbrush.  Avoid chemicals, harsh abrasives, and ultrasonic cleaners.
Shipping, Handling, & Inventory

Your order will be processed and shipped within 4 business days.  All shipments are insured by the United States Postal Service, and most orders of $500 or more will require signature confirmation upon delivery.

While we work hard to present our online customers with accurate inventory availability, we reserve the right to cancel and refund a sale if the item is sold somewhere else first.
Wanna Closer Look?

Don't be shy! We're always happy to provide additional photos and videos any time.  Just shoot us a quick message, and we'll get back to you.