Regular price
$265.00 USD
Regular price
$265.00 USD
Sale price
$265.00 USD
Unit price
per
Sale
Sold out
A Bit About The Piece:
A handmade, substantial sized turquoise stone inlay ring.
Details, details...
The Stones: Turquoise
8 polished inlay pieces

measurement range: 5.58mm x 6.23mm to 3.28mm x 5.59mm
likely origin: Royston Mining District, Nevada
likely stabilized
The Setting: Handmade Inlay Ring
.925 sterling silver, solid
approximate default size: 10.50
top of ring width: 28.59mm (1.1")
bottom of shank width: 4.94mm
weight: 27.45 grams
About Turquoise:
What once was regarded a common byproduct of copper mining is now realized to be a rather scarce gem.  Typically found in or near copper mines around the world, turquoise from each locality differs in color, quality, character, and rarity.  Certain mines are known for producing highly valuable material in very limited quantity.  Inclusions of other copper-bearing minerals such as azurite, malachite, and chrysocolla are not uncommon.
  Turquoise ranks 5 to 6 on the Mohs scale of hardness.  Because this is often not suitable for everyday wear, most turquoise on the market is hardened (or "stabilized") with electricity and/or polymer.  Stabilization is viewed as an accepted, regular practice in the lapidary industry and is not to be confused with "dying" material.  Dyed (or artificially colored) material is not viewed as favorably among dealers and collectors.  It is very important to be careful when cleaning your turquoise jewelry.  Turquoise is a porous stone that can absorb any harsh chemical used.  Avoid putting your turquoise jewelry in chemical jewelry cleaners, and be sure to focus only on cleaning the metal around your stone.
View full details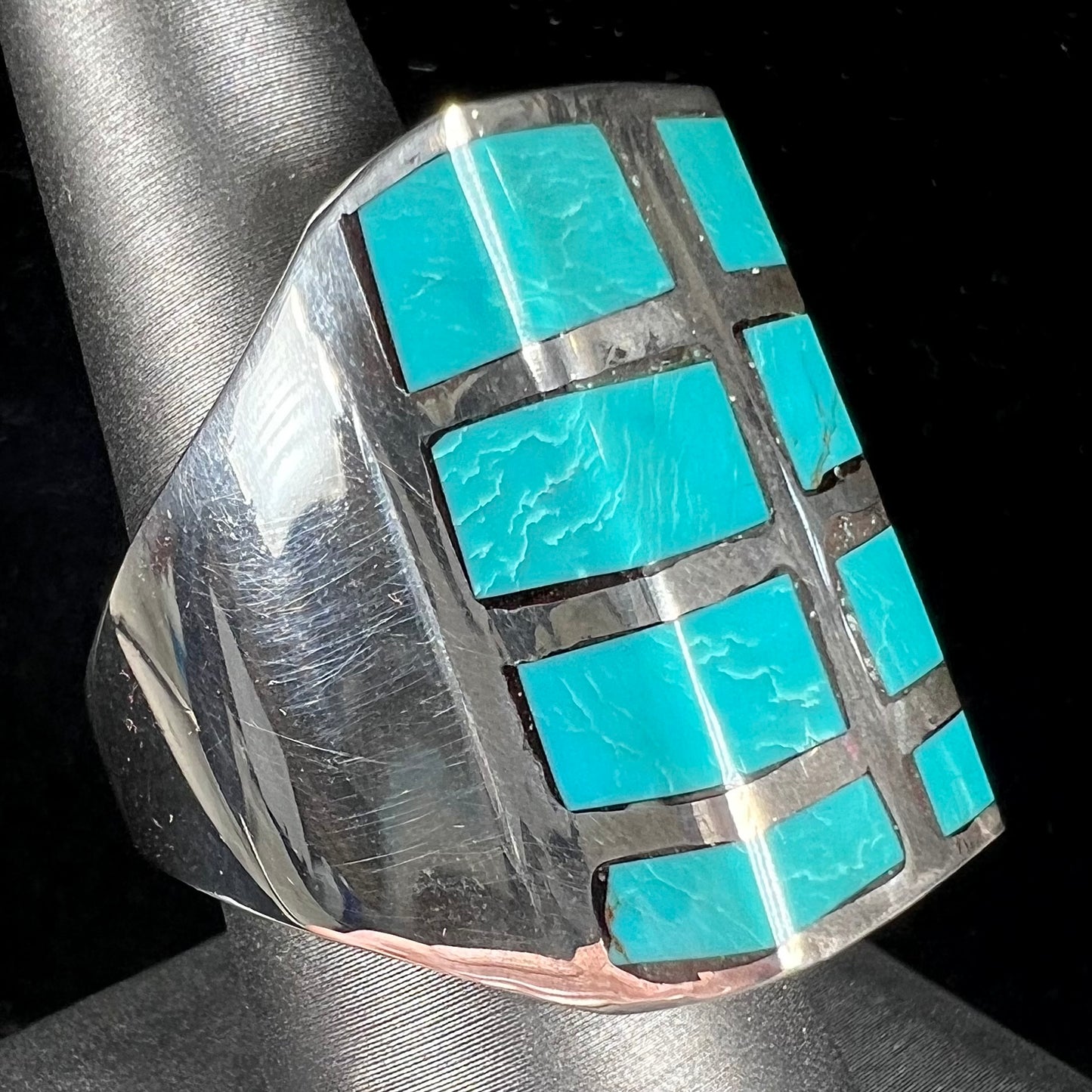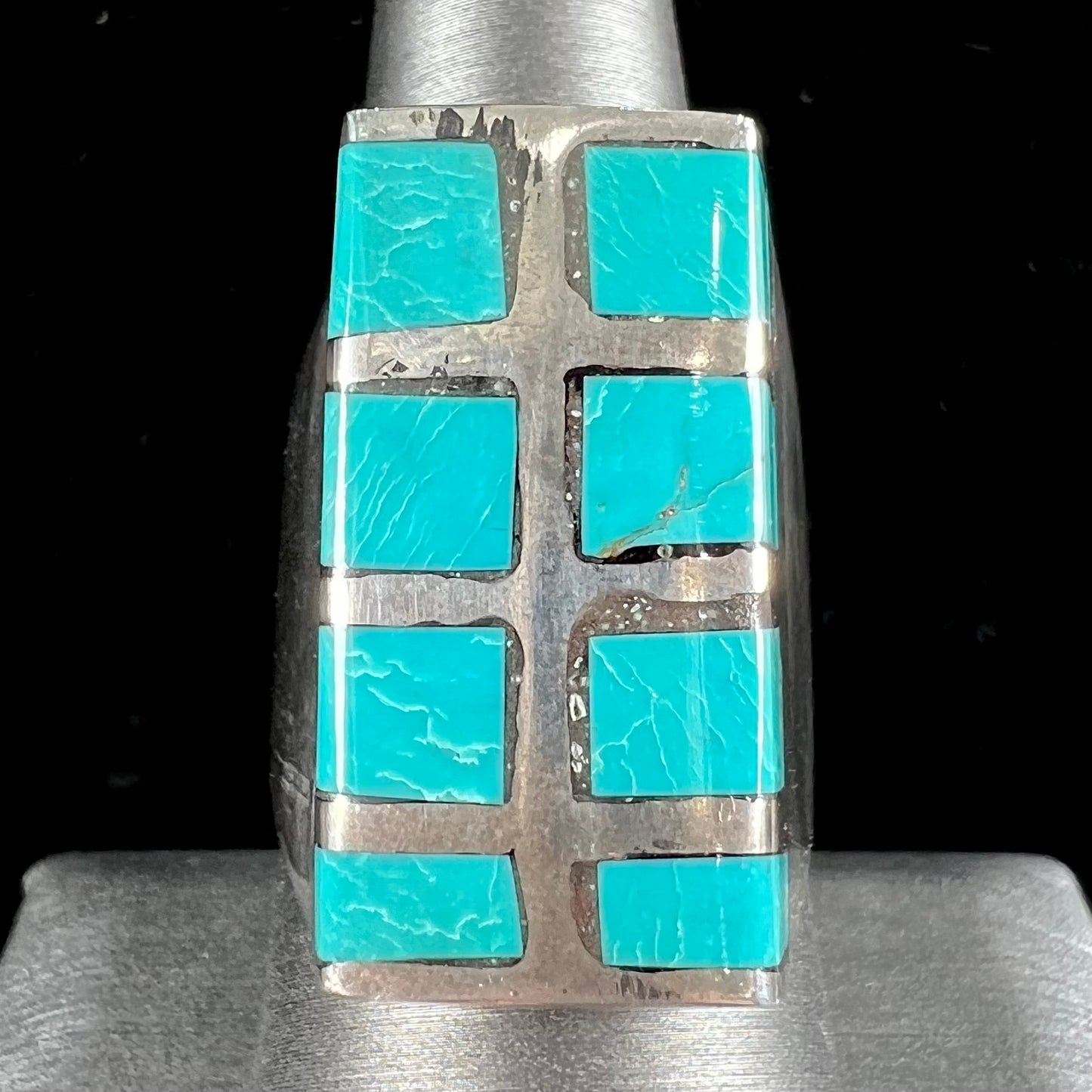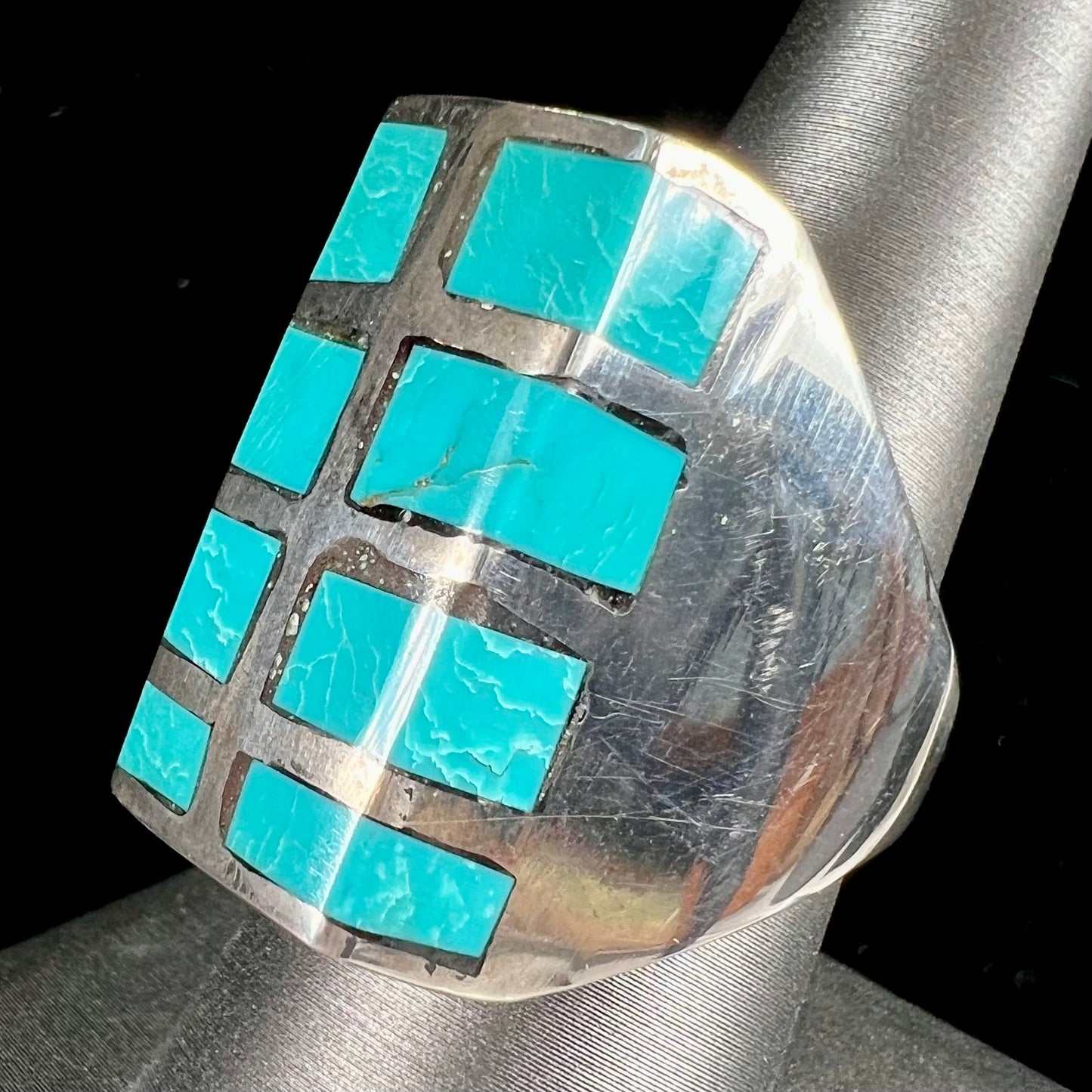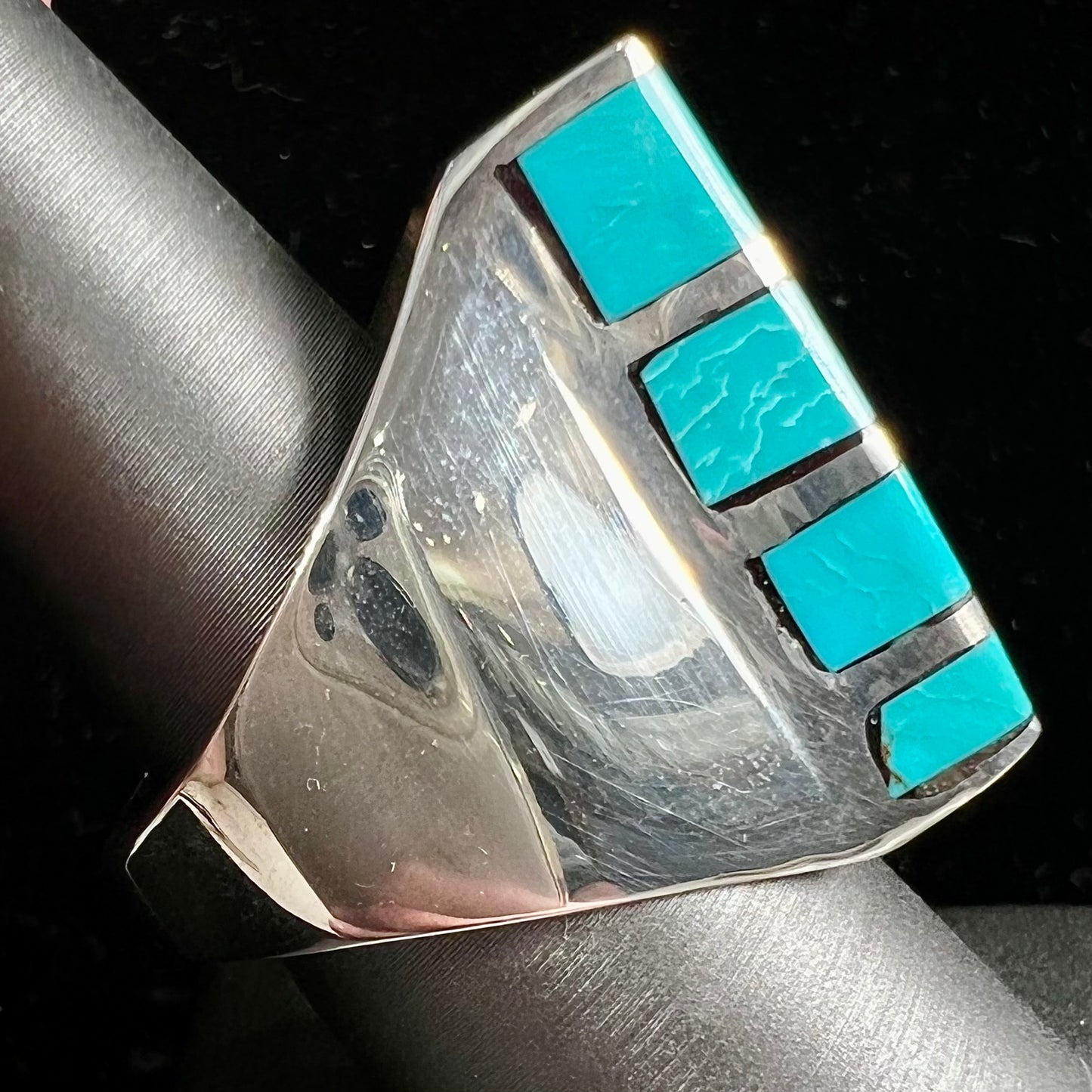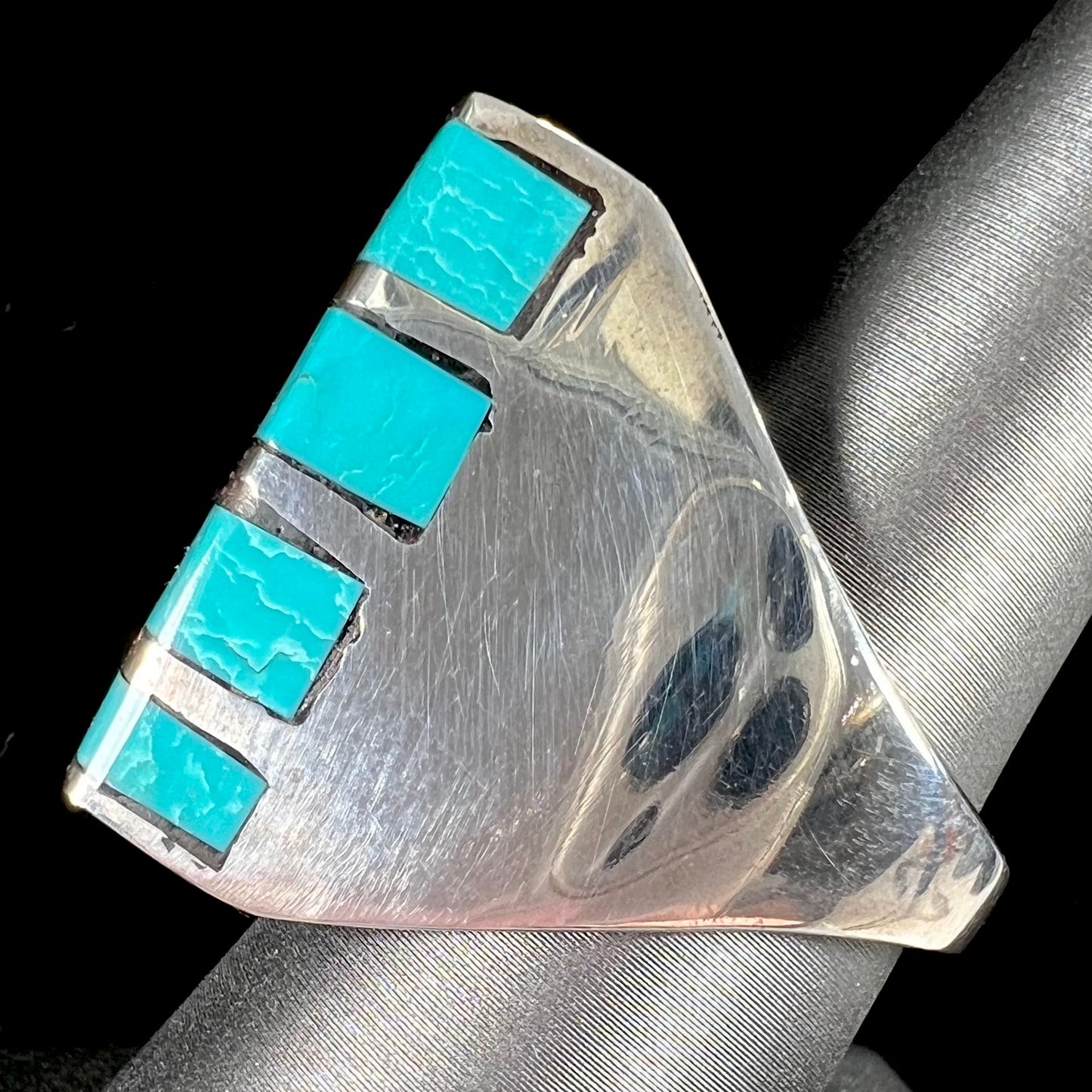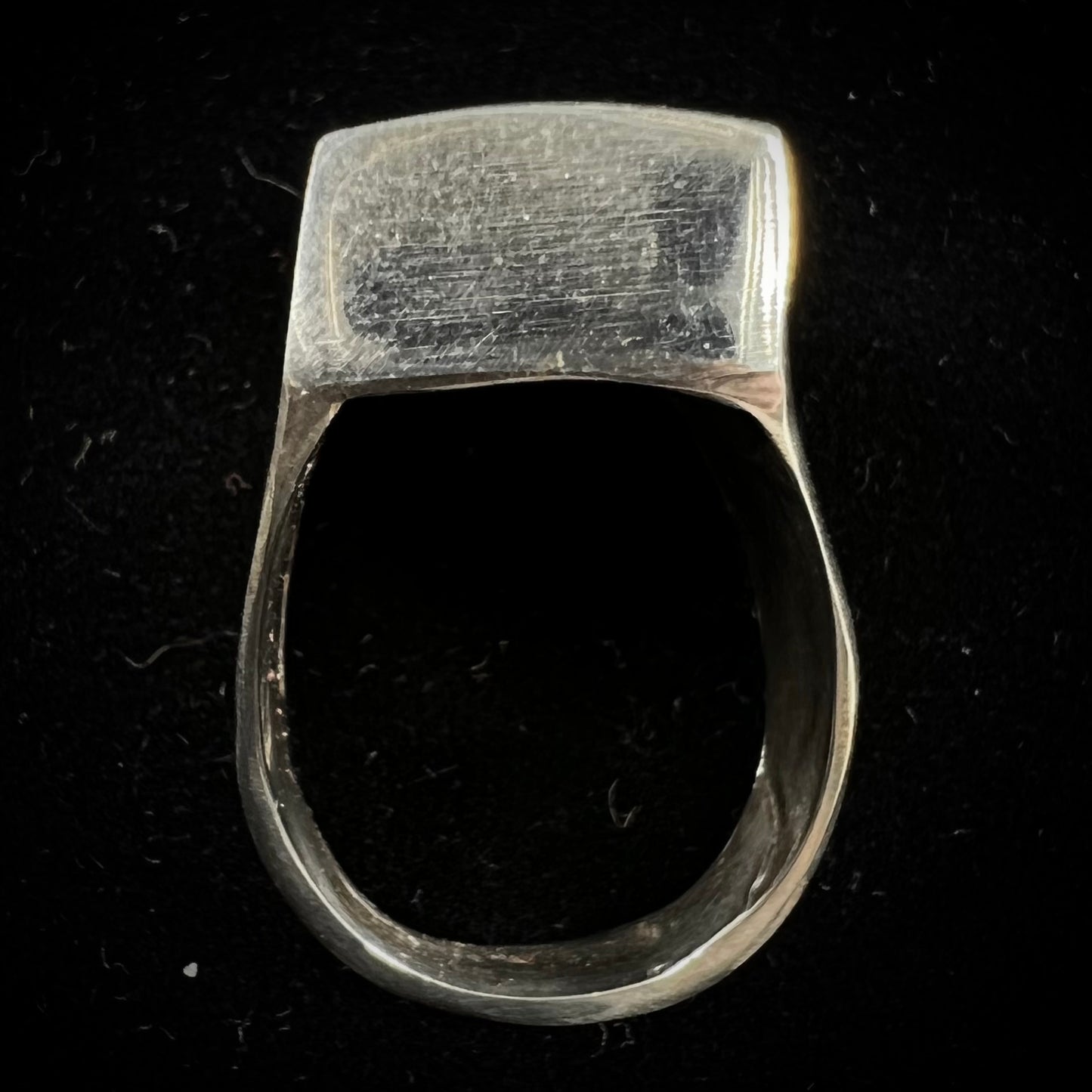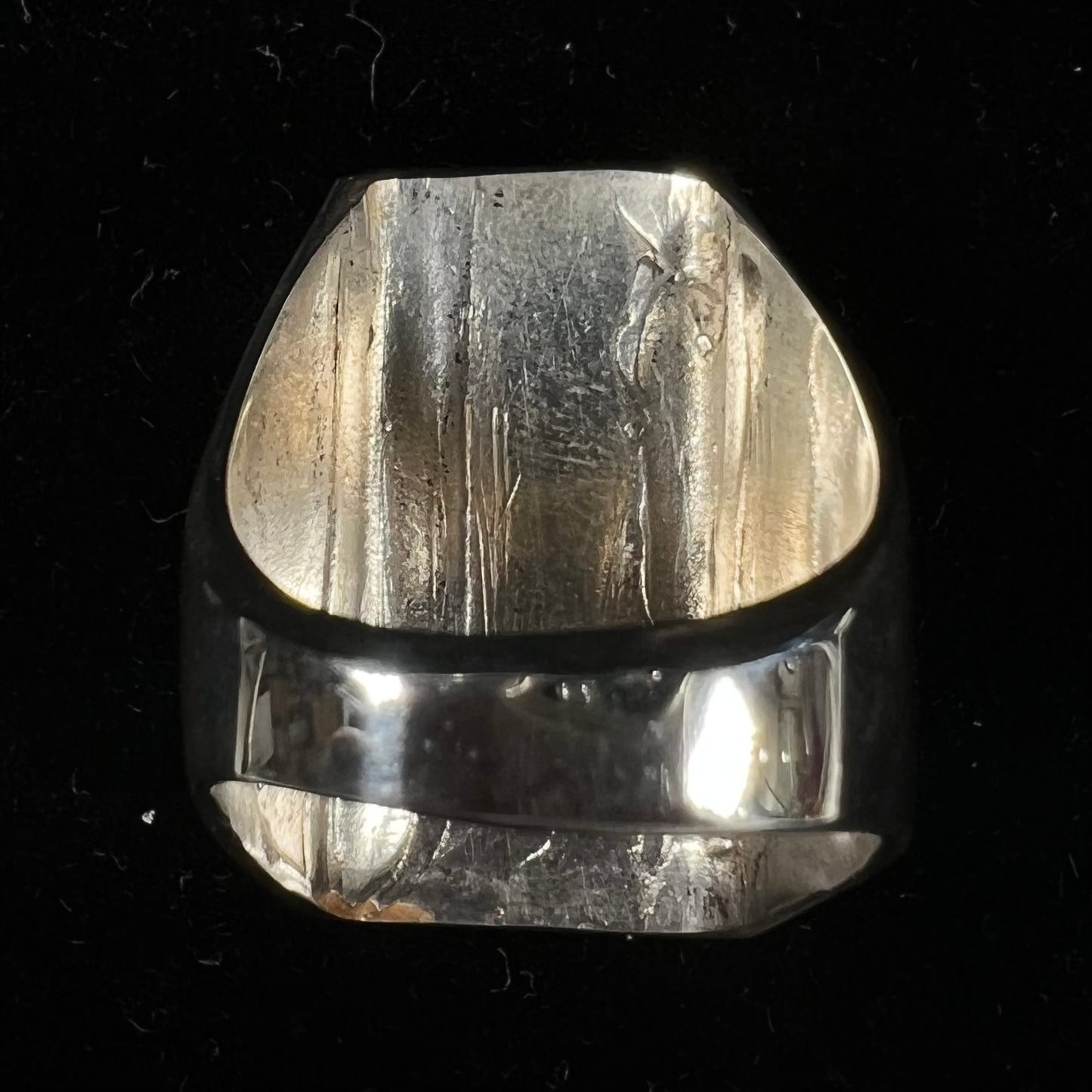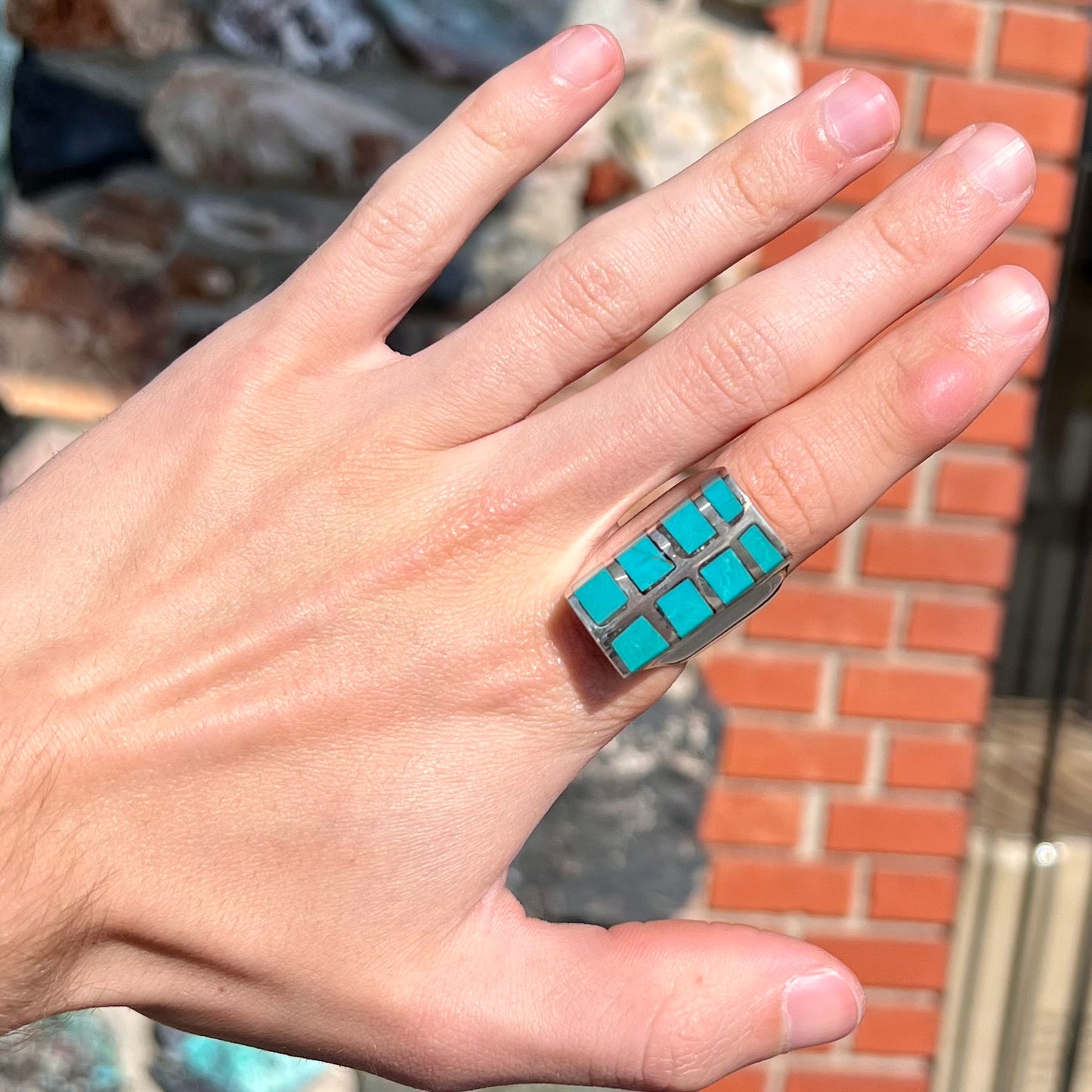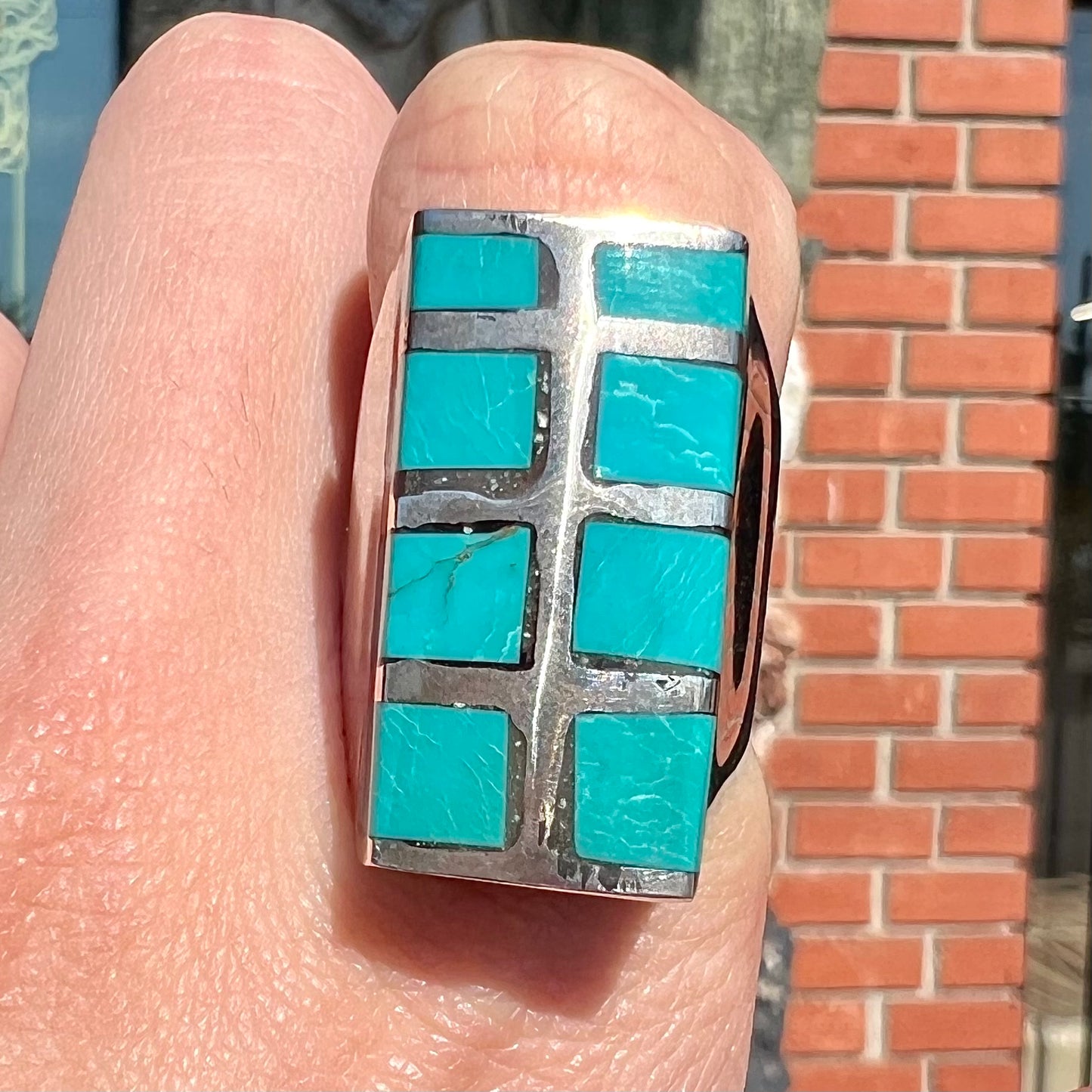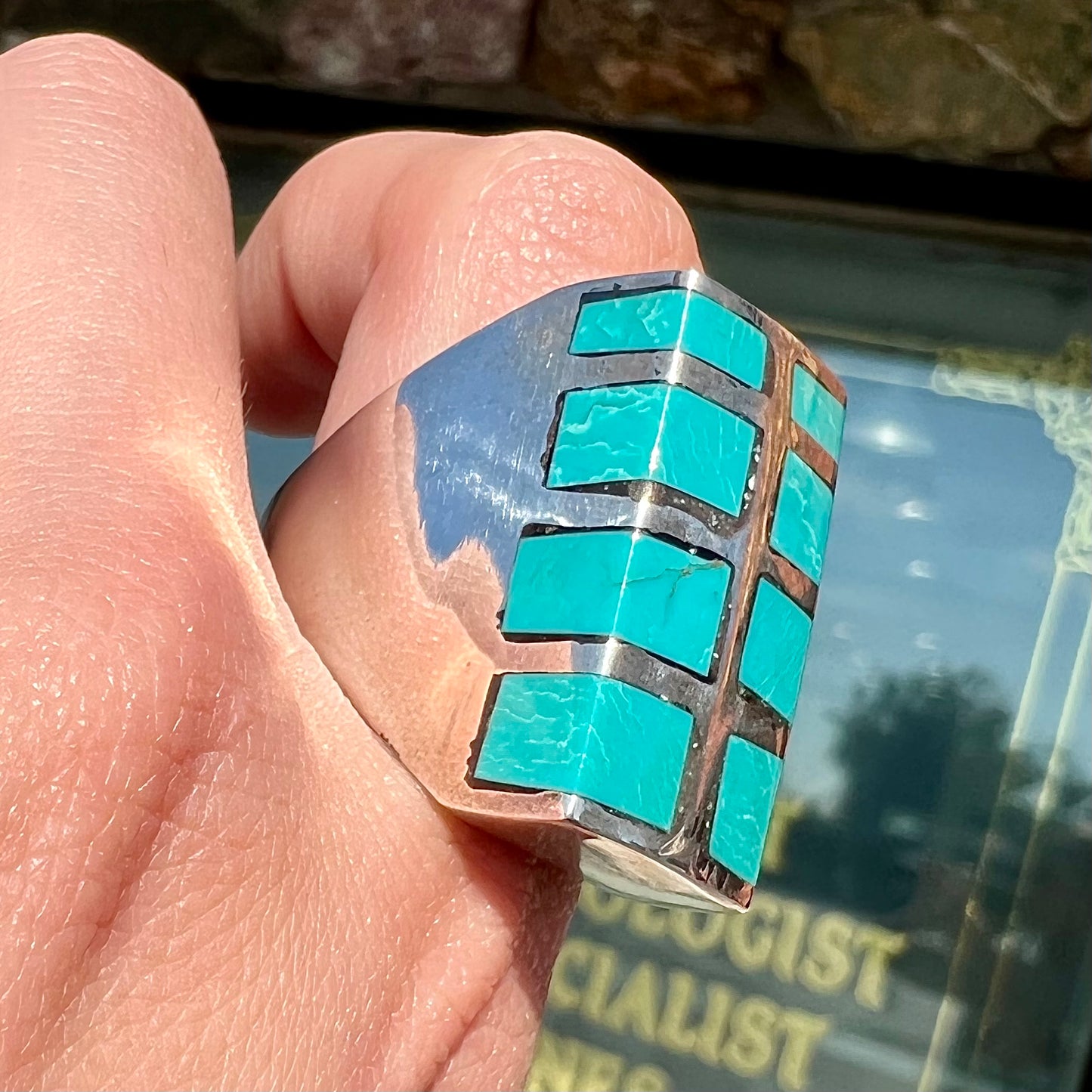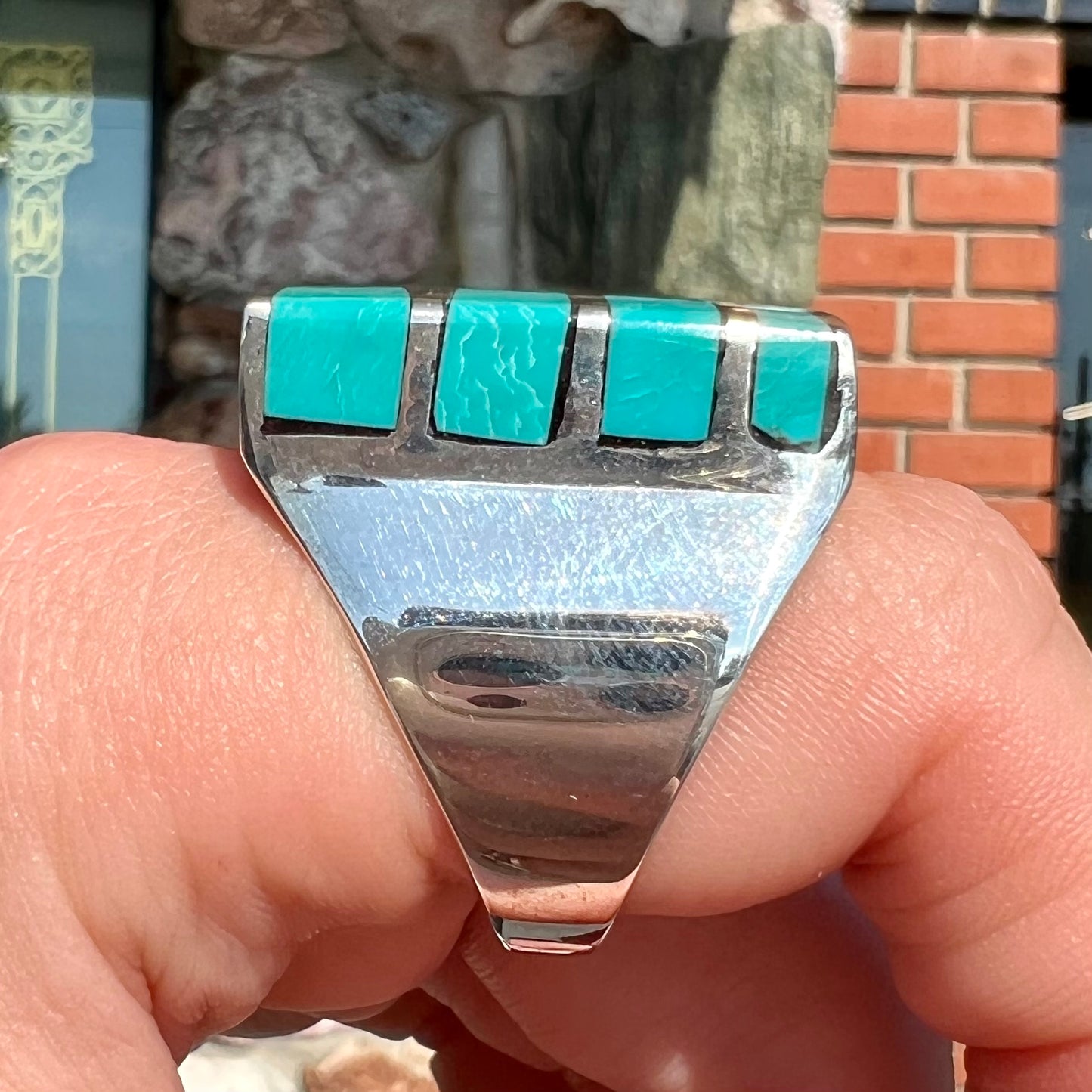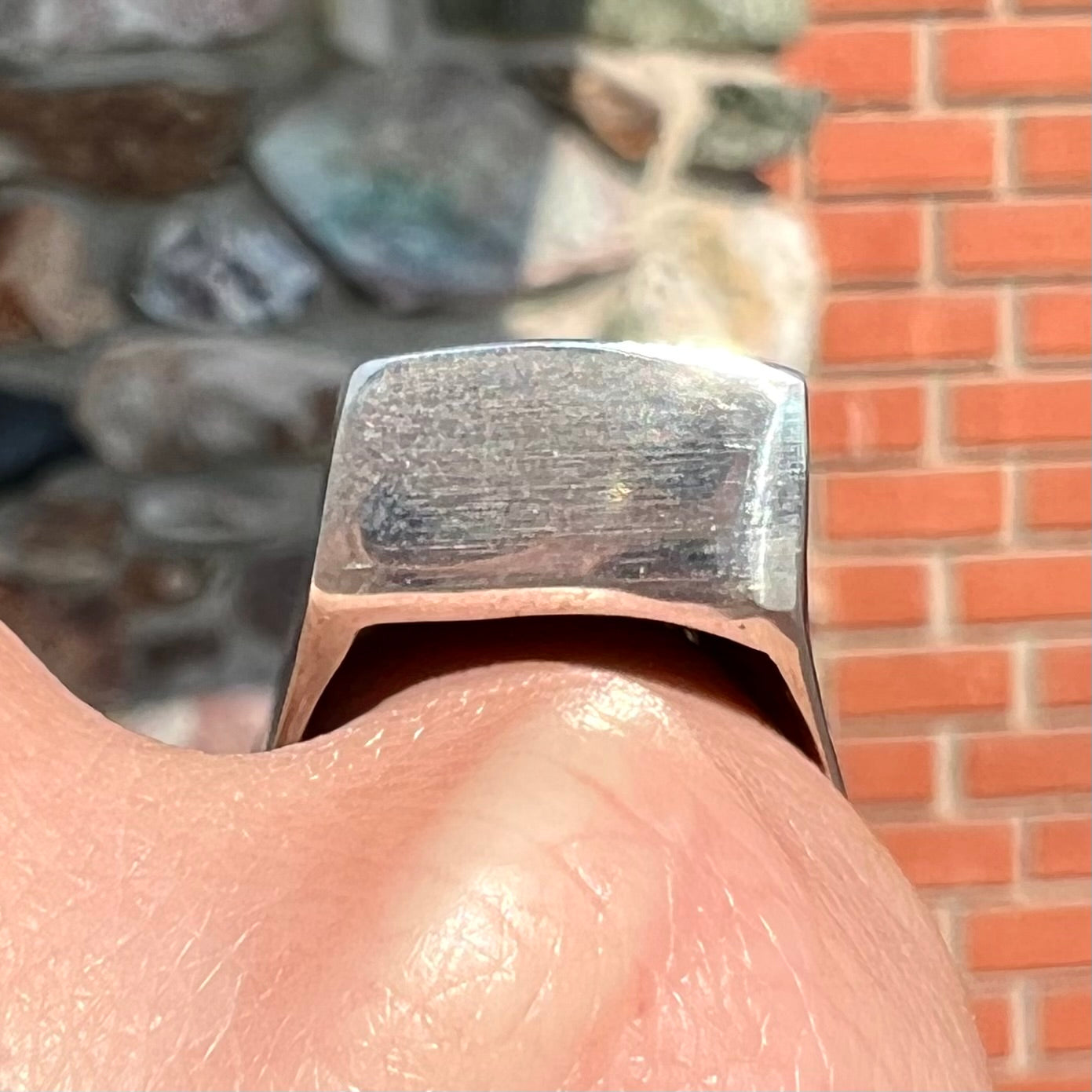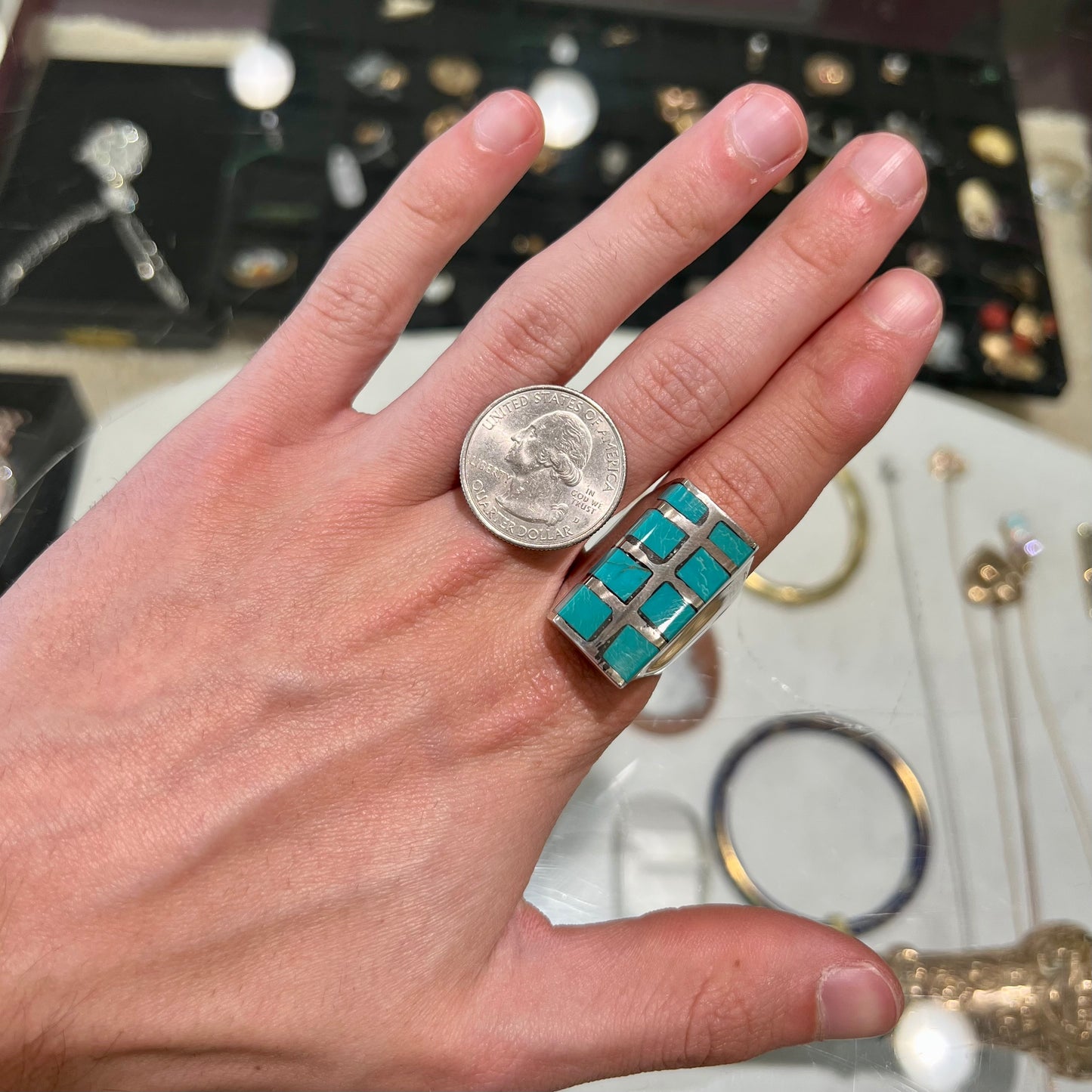 Collapsible content
Shipping, Handling, & Inventory

Your order will be processed and shipped within 4 business days.  All shipments are insured by the United States Postal Service, and most orders of $500 or more will require signature confirmation upon delivery.

While we work hard to present our online customers with accurate inventory availability, we reserve the right to cancel and refund a sale if the item is sold somewhere else first.
Wanna Closer Look?

Don't be shy! We're always happy to provide additional photos and videos any time.  Just shoot us a quick message, and we'll get back to you.